Suncycle
App
A SIMPLE, FLEXIBLE AND POWERFUL APP TO MANAGE YOUR QUALITY AND AFTER-SALES ACTIONS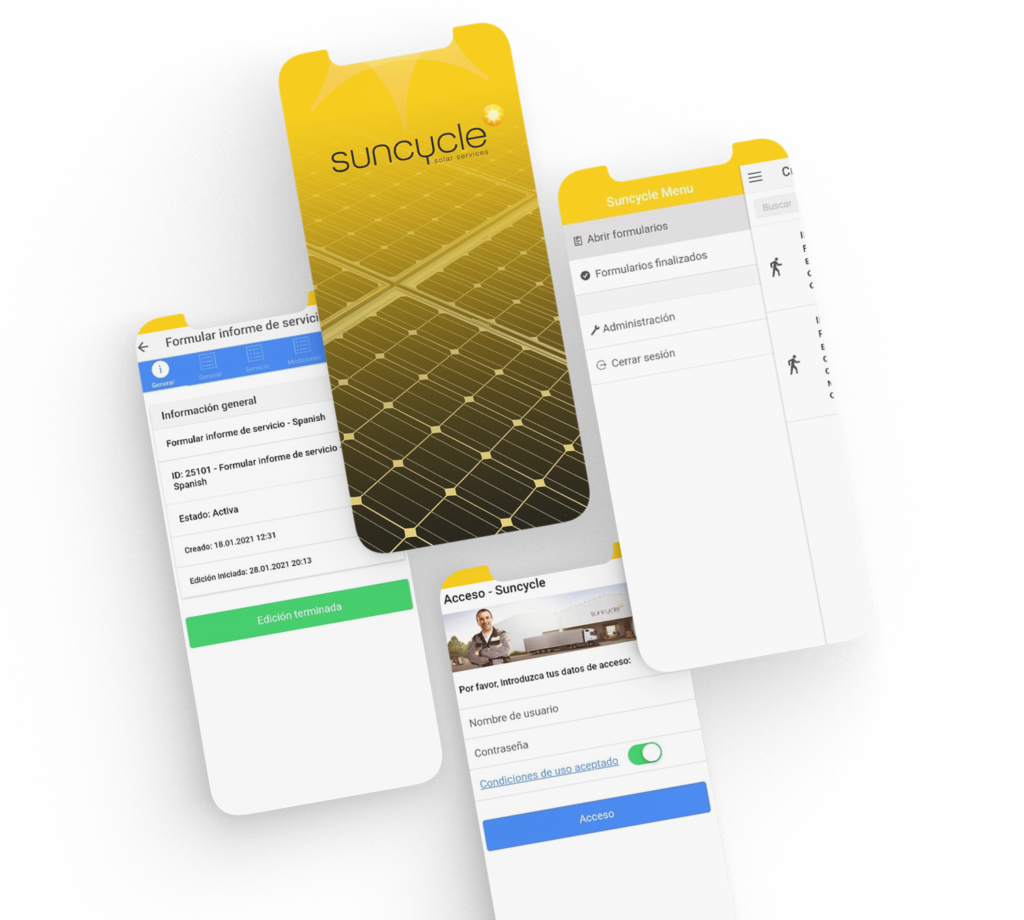 The Suncycle APP provides our service staff with a real-time reporting tool. Data collection is greatly simplified, as sensors on board mobile devices do much of the work.
Service reports are completed in real time and include geolocation, time spent, photos, barcode reading and even the signature of our service technician and the client. Reports are stored securely in the cloud, but a permanent internet connection is not required.
Given the usual location of the workshops in areas without coverage, our APP also works in local mode. Its use is intuitive and is designed with the robustness of data saving in mind. Once the data is collected, it is stored on dedicated servers and from them reports are generated for the clients. .
ASK US FOR A DEMO
If you would like us to give you access to a demo, just contact us using the form below. We will contact you as soon as possible and give you access to a project management demo through our APP.