BESPOKE SERVICES TAILORED TO YOUR INDIVIDUAL NEEDS
Suncycle offers customised service packages for every single customer profile. Whether private operators, international investors, manufacturer, installers, insurance companies, EPCs or banks – every customer has individual needs which are answered by us in the same individual way. Service means for us excellence in execution with a transparent cost calculation and high flexibility in availability.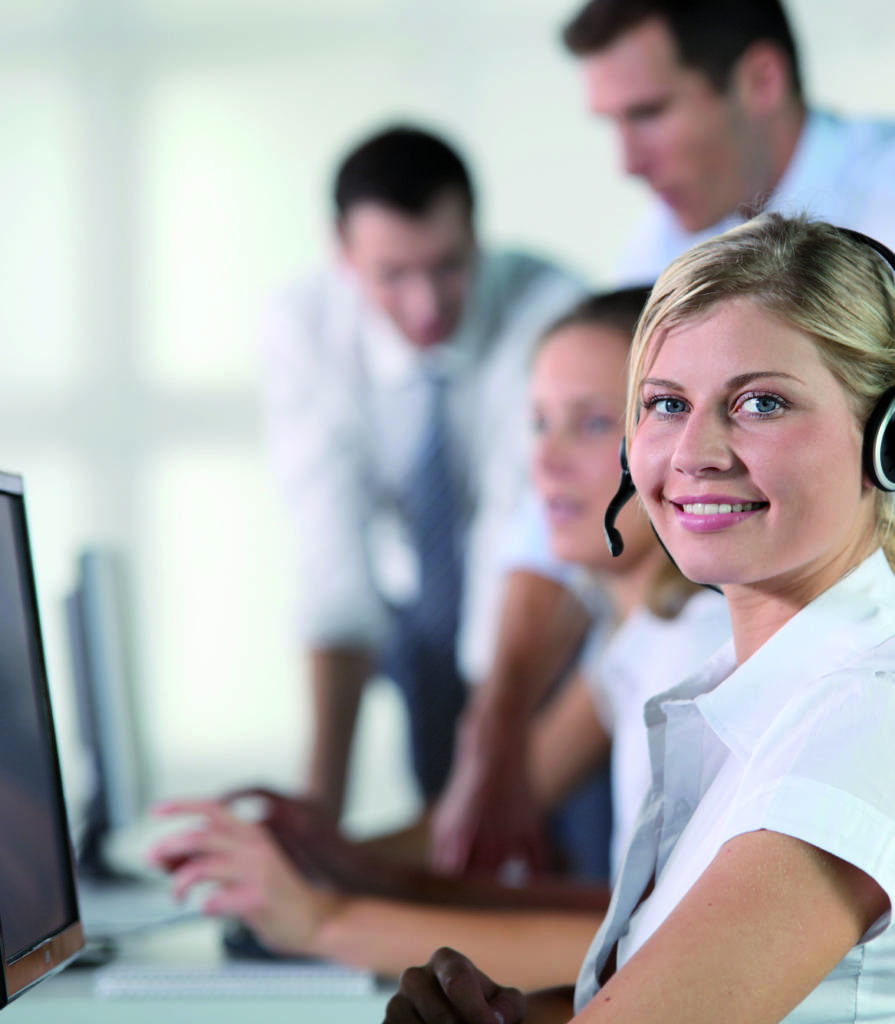 Quality is becoming an increasingly important factor for manufacturers. Current repair projects demonstrate the complexity of the supply chain and the risk of remedying defects. The costs are considerable and the project management for scheduling, liability questions, communication, logistics, outage payments and the actual repair process itself calls for special know-how and skills. Suncycle offers a one-stop service, from project management through to execution.
But Suncycle is also the right partner for standardised after sales processes. As a full-service provider, we offer the complete spectrum of involved processes, from a hotline through to 1st, 2nd and 3rd level support. Suncycle assumes responsibility for the entire package through complete outsourcing for some module manufacturers. This includes not only a continuous ticket system but also the responsibility for the logistics.
Whether modules, storage solutions, inverters or electronic components – Suncycle has the know-how to implement individual requirements as the manufacturer intended.
One thing applies for all forms of cooperation: we fit into your process chain perfectly so that you have maximum transparency and complete control.
Suncycle supports EPC's in the PV sector with its test analysis and repair capabilities.
The mobile laboratories provide electroluminesce and STC performance test directly at the PV site. Suncycle PV service centers offer laboratory grade tests and individual repairs for all PV components. In addition we offer technical reports and comprehensive technical due diligences. Quality assured used modules from Suncycle generate positive returns even in less attrative locations.
To offer europeanwide local support we work closely with experienced companies. The respetive documents for the qualification as Suncycle Partner Program "Modules and More" can be found here. We look forward to exploring joint opportunities with you.
We offer a check of the manufacturers' products during all processes right through to the place of installation.  Random samples are taken and process tests performed in the component manufacturers' production facilities (in-line inspection) and the parts are then checked again for output and damage during the transfer of risk at the place of delivery. A typical application case for end-to-end quality controls are new installations in Europe on the basis of components from non-European manufacturers.
We check the performance and the quality of the plants onsite. IV tests of strings (up to 45A-1500VDC) , insulation, grounding, thermography and much more.
The CTU lab is a solar simulator with an integrated Electroluminescence camera. It can be transported in a light van and deployed independently in a few minutes. It is characterized by its speed of measurement and high capacity, being more similar toan industrial meter than to a laboratory unit.
The CTU flex is an electroluminescence meter that can operate in broad daylight and without disassembling the modules from their structure. A great competitive advantage when assessing the condition of a facility in the field.
The use of unmanned aircraft for the inspection of large areas has become popular in recent years for its ability and flexibility to perform multiple tasks. Topography, 3D modelling for shading studies, thermography and more can be performed on large plants fast and easy.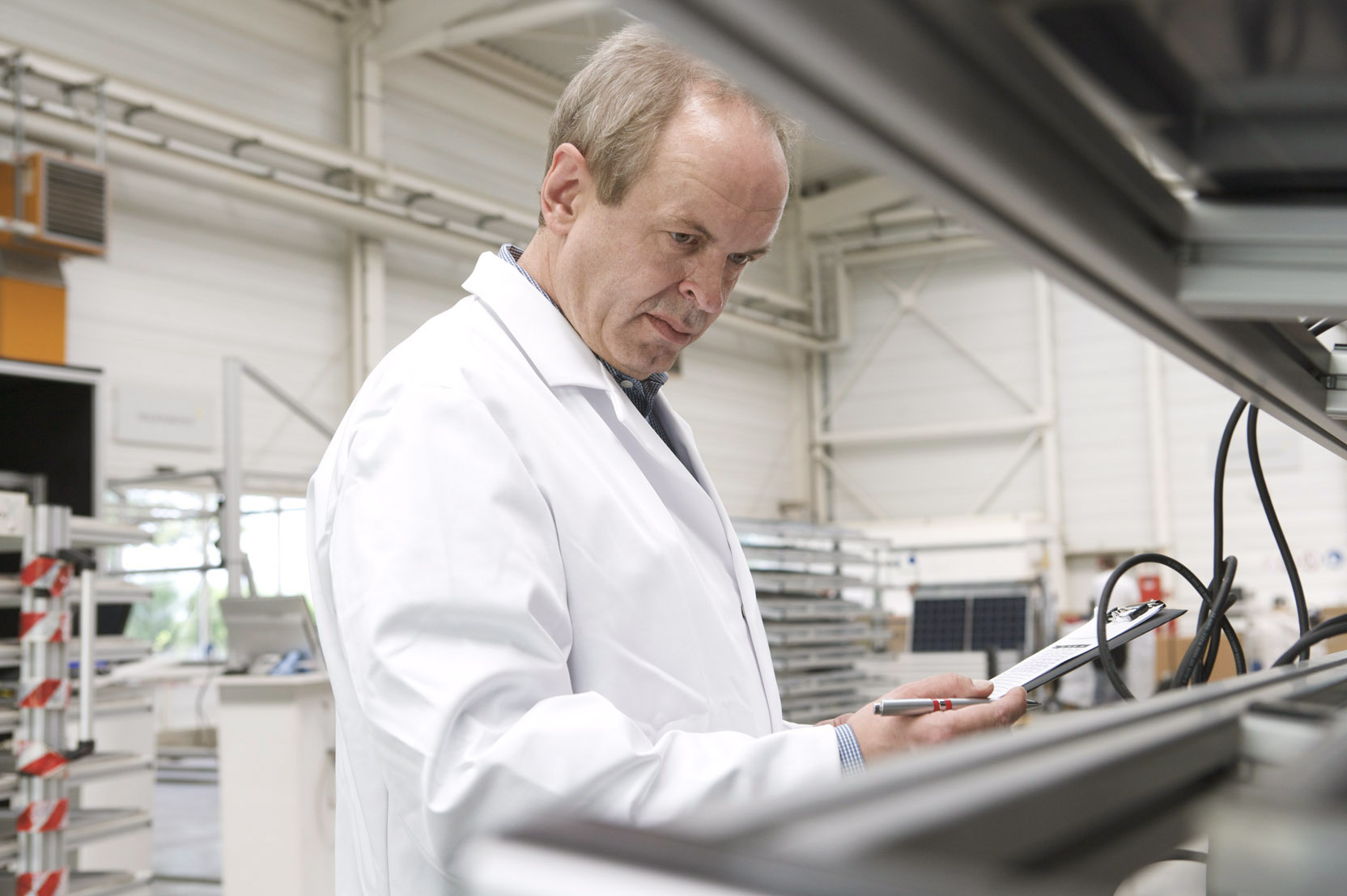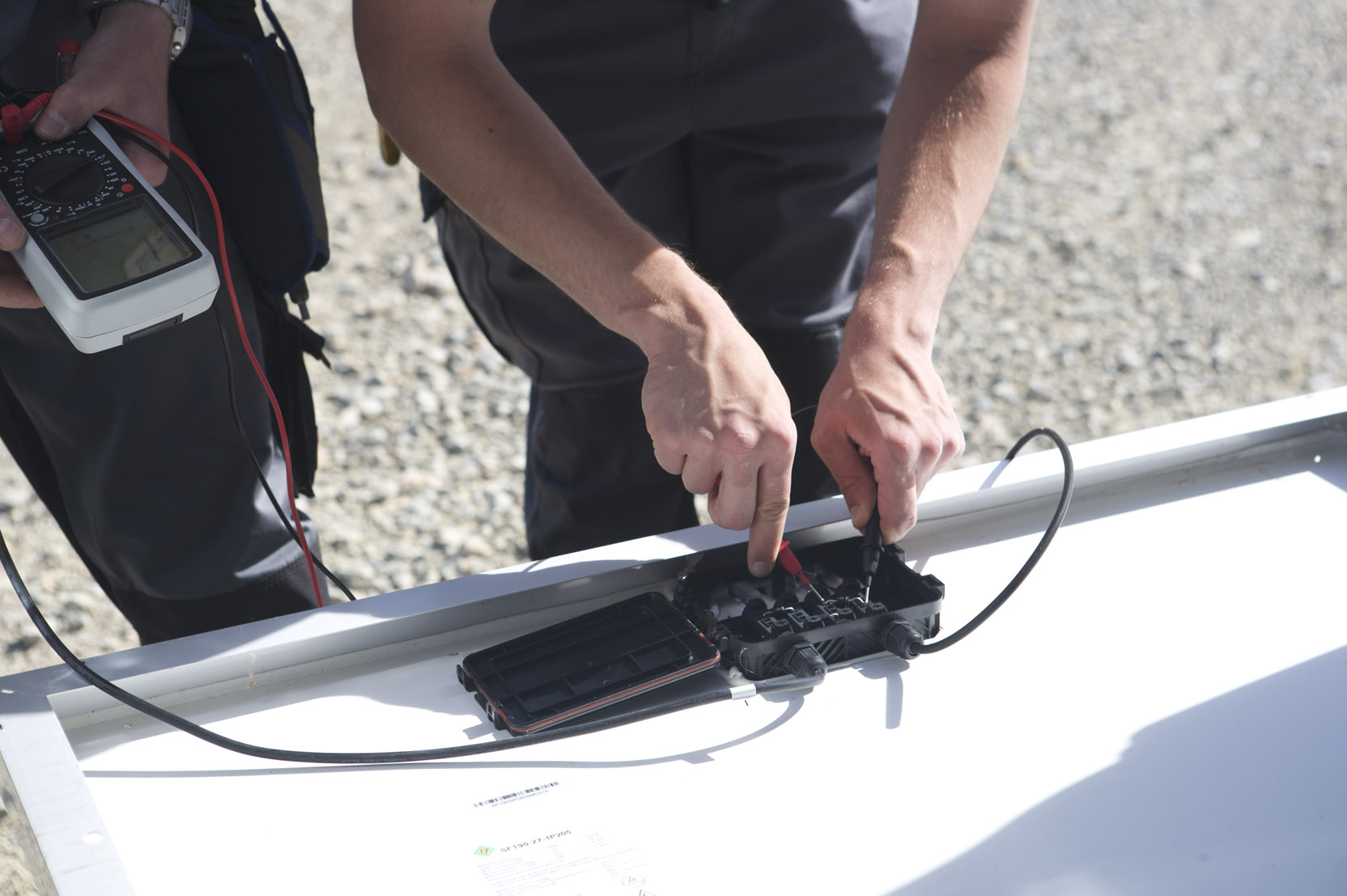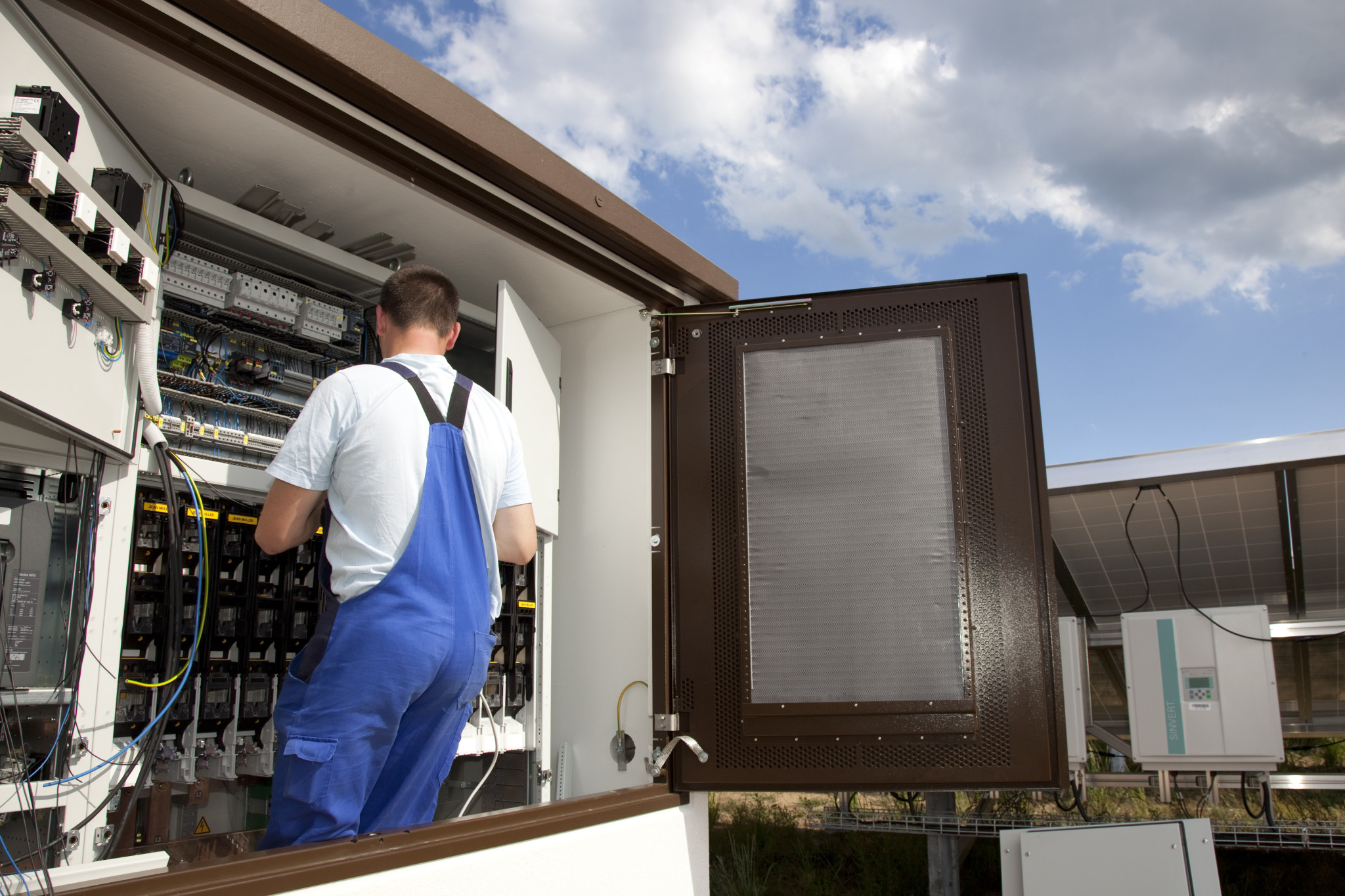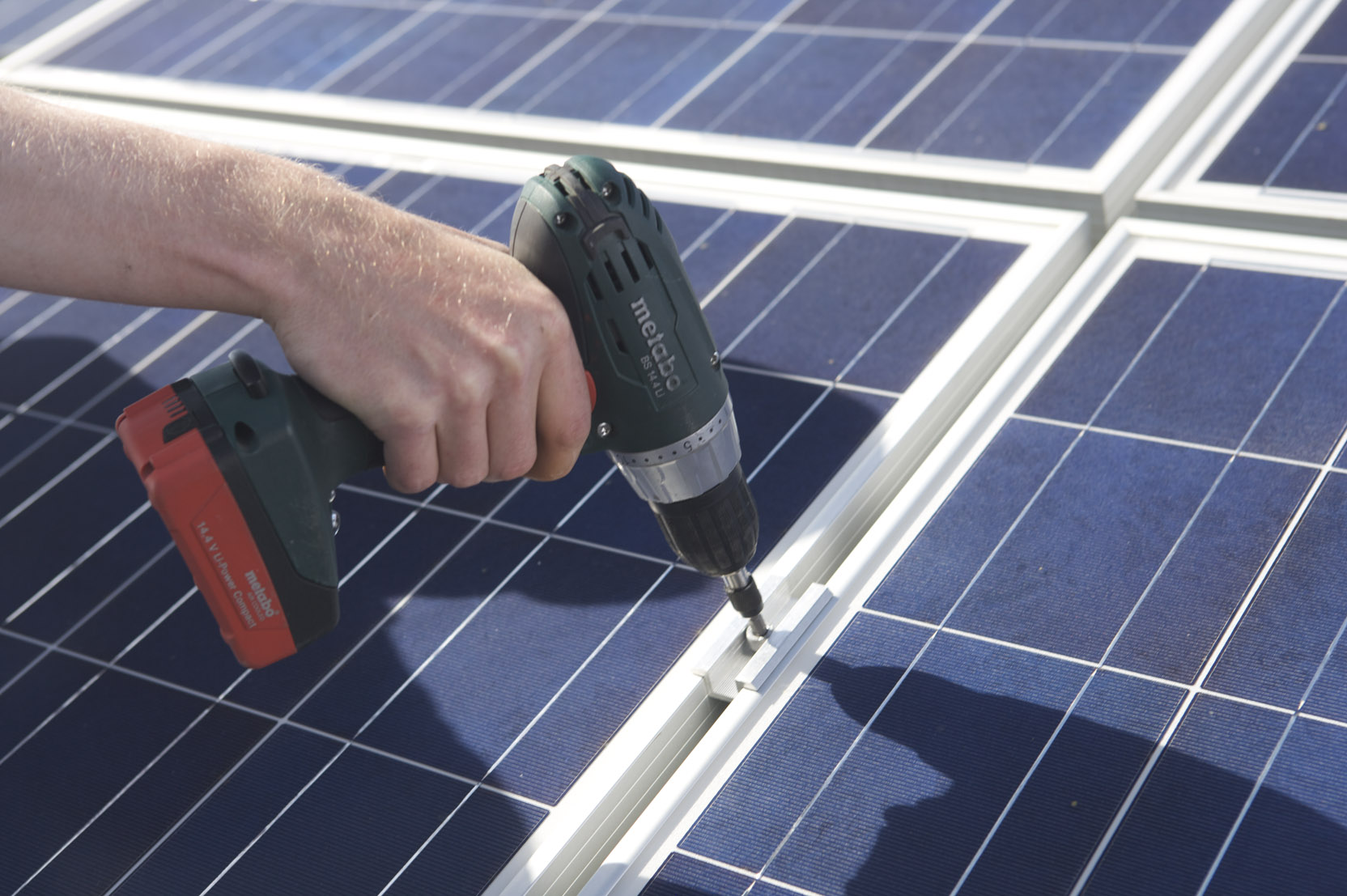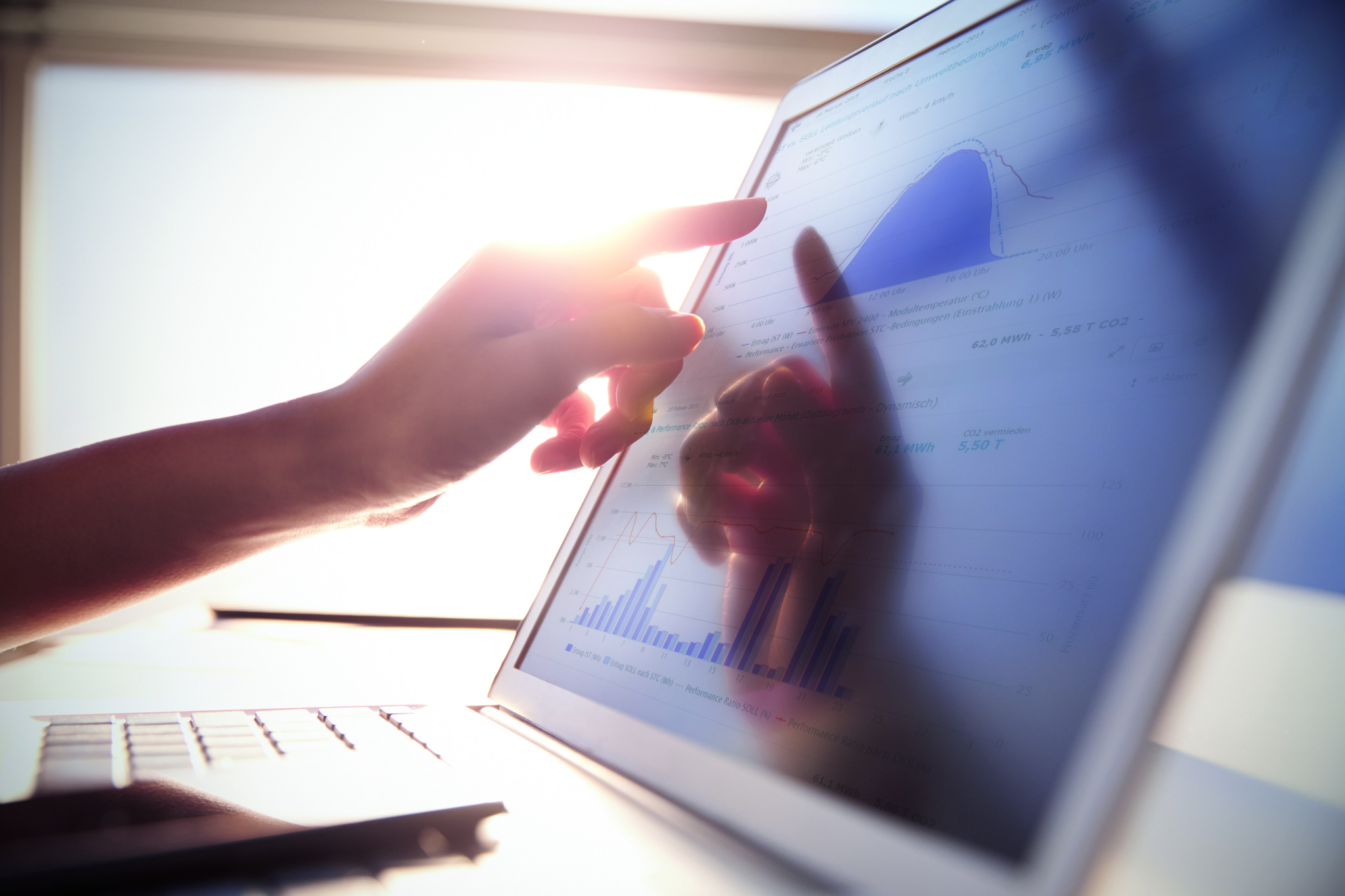 COMMERCIAL SYSTEM OPERATORS
The achievement of target yields takes top priority for commercial system operators. Special attention thus has to be paid to maintaining the PV system's performance and output. Performance tracking has now become a standard procedure, but the preventive identification of faults and their remedy is just as important – before there is any loss of revenue. Suncycle travels around Europe with mobile teams to carry out maintenance work and repairs. Suncycle already offers assistance in the planning and construction phase through yield assessments and independent technical construction supervision. Technical approvals and assessments during commissioning or at the end of the warranty period are part of our daily business. The continuous operational management for photovoltaic systems starting with monitoring, service and maintenance through to taking over of commercial activities is in the best hands at Suncycle.
Insurance companies can only offer attractive premiums if they are able to control the costs of damage events. Suncycle helps insurance companies settle claims from the evaluation through to the adjustment. Our experience shows that commissioning an authorised test centre already limits the amount and frequency of damage events.
In case of damage Suncycle carries out the assessor's evaluation as well as the execution of the repair works. Significant costs can be saved here if a component's full output can be restored by simple and low-cost repair methods. Savings are also possible if the damaged components are returned and reconditioned.
Suncycle has established an "Excellence Centre for PV Damage" especially for insurance companies that are active in this segment. Our customers can cut costs through the optimised settlement of claims, thus making it much easier to calculate premiums.
All of our assessors are long-standing, experienced PV specialists. We can offer the complete spectrum of all necessary assessments:
Damage assessments after forces of nature or theft
Yield assessments for revenue insurances
Takeover inspection for existing systems to clarify the insurability
Accompanying construction supervision to achieve the insurability
Inspection & maintenance of solar systems to satisfy insurance requirements
SINGLE CLAIMS SETTLEMENT BASED ON FRAME CONTRACTS
Suncycle offers insurances end-to-end claim handling. This encompasses the damage assessment, the advise for appropriate test and repair efforts including the needed work and the recycling and/or sale of the refurbished components. Examination of third party cost estimates are also part of our standardized service offering. Please ask for our attractive rates under easy to use frame contract conditions with fixed delivery scope.
MAJOR CLAIMS SETTLEMENT ON PROJECT BASE
In close cooperation with insurances Suncycle provides loss adjustment of large claims – following natural desasters like floods or heavy storms. With our own Suncycle installation teams and our service partner network we are able to manage large projects centrally in a short time. For the insurance administrative expenses can be minimized and a transparent and cost opimized adjustment is guaranteed.
Not always the entire PV system has to be replaced. Often only single modules, inverters or parts of the substructure are damaged. With innovative testing methods and mobile laboratories the damaged parts can be identified on-site and extra handling be minimized. Costs are significantly reduced and client satisfaction improved.
MARKETING SECOND-HAND MODULES WITH TEST CERTIFICATES
To reduce the cost of loss adjustment Suncycle examines each individual component of a replaced PV system on its continued operation. Components which can be refurbished with acceptable effort are sold on the secondary market and the earnings reduce the overall claim costs. Suncycle works closely with SecondSol as a sales plattform for used components.
INDEPENDENT YIELD ASSESSMENTS FOR PROFITABILITY STUDIES
Before plant design we support investors and installers in the assessment of potential income. This yield reports ensure as a basis the economic calculation of the investment in the PV sector.
END-TO-END QUALITYCONTROL
Suncycle offers investors specialised quality control programs. With our end-to-end quality control we start in the factory with inline inspections and sample tests. To protect against transportation damages and assure best quality those results are matched against mobile tests on-site. This process offers a comprehensive quality assessment and minimizes the risk for later surprises. International investors use the program especially when sourcing from less known manufacturers and when buying from not thoroughly inspected plants. The costs are in relation to the gained investement security quite small. We see more and more investors negotiating the quality assurance as part of their contractual arrangement with the manufacturer.
ASSESSMENTS BEFORE WARRANTY PERIOD ENDS
s part of the statutory and contractual warranties we offer our technical due diligence. Based upon our assessment possible claims against the EPC and or the manufacturer can be placed. We strongly advise investors to schedule their plant assessment before deadlines expire.
CONTINUOS OPERATING MANAGEMENT
Suncycle offers the technical and commercial operational and maintenance of large photovoltaic systems and solar parks. Own engineering teams and repair capabilities ensure shortest response time and best execution quality. As an independent and certified partner of wellknown banks and insurances Suncycle guarantees professional service levels and secures permanent your investment in a sustainable future