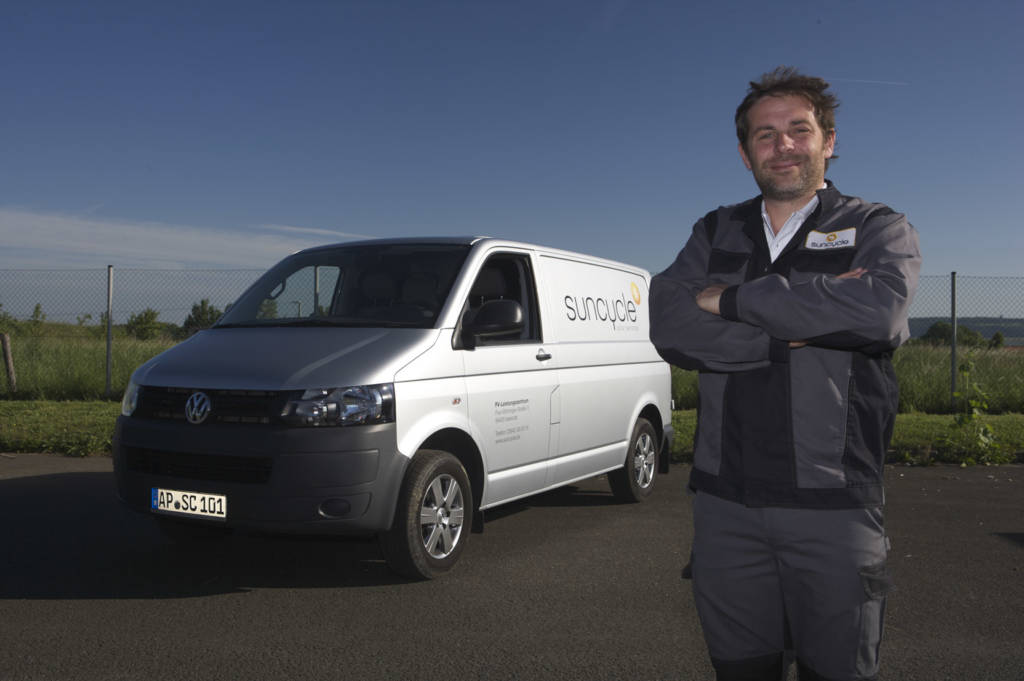 The Suncycle service partners programme is aimed at solar specialists in Europe. By participating, companies are qualified as an authorised Suncycle service partner and are integrated in the Europe-wide service network. The preferential use of our laboratories, certified processes and access to Suncycle expertise are just some measurable benefits for participants in the Suncycle partner programme along with the concrete involvement in Suncycle orders.
The aim is to offer our customers the complete range of services on the spot at a fair price and with short reaction times.
Become a Suncycle service partner!
Interested partners are invited to send their inquiry to partner@suncycle.eu